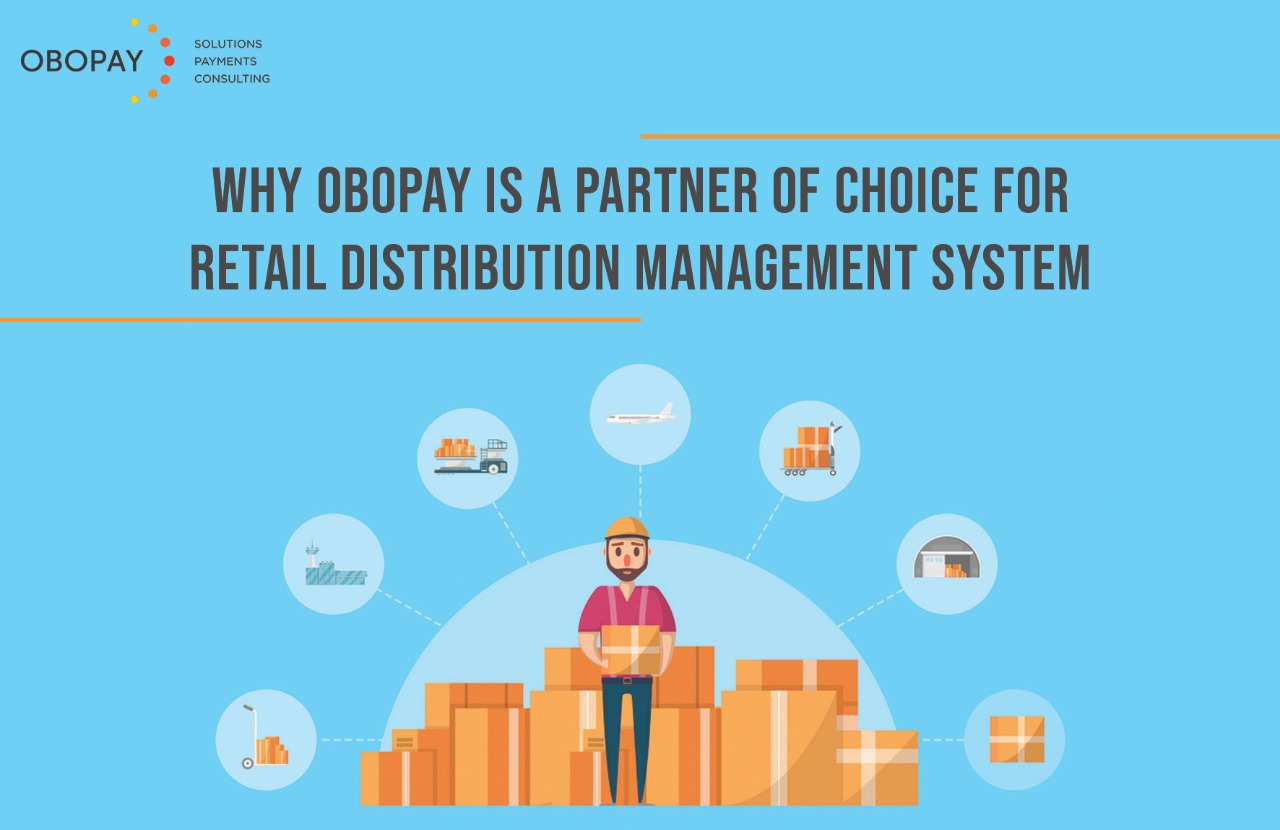 The growing popularity of e-commerce for retail had a significant impact on distribution as well. OBOPAY can work as a catalyst that enables seamless association with distributors and provides real-time visibility. In fact, in this ever-changing scenario of business, OBOPAY DMS, an automated system,helps augment thestakeholder's distribution network.
OBOPAY DMS provided numerous benefits to customers which includes authentic information for schemes, geo-tracking, retail inventory and most importantly retail management. In the endeavor to grow business fast, DMS provides easy solution & makes it more efficient. Order management under DMS is one of the essential features which facilitates tracking of order processing within a given time frame, thus an enhanced sales visibility. Effective use of order management helps to keep track of historical & present orders, keeping an updated stock maintenance. In a nutshell OBOPAY DMS system ensures vital information about orders & theirinvoices.
Return & claim management or "Reverse logistics" suffices the term as self-explanatory as returning the goods/inventory/batch which OBOPAY's DMS ensures unswerving resolution. Tracking return of goods & investigating the issues related to reverse logistics, formulating effects on inventory & investments etc. apart from return of goods effectively, DMS all things considered manages scheme announcement & discount claims. One can find data regarding claims on price change, discounts, and schemes & manage salary & subsidies, generate reports and thus do an analysis. Apparently return & claim management becomes high priority for management due to high cost involved & customer dissatisfaction oriented towards the quality of service and turnaround time. In a gist OBOPAY's DMS is surely a state of an art feature that solves multiple problems in a single shot.
How Implementing OBOPAY DMS Can Be A Value Proposition
DMS manages Reports & BI dashboards for distributor. BI dashboards are critical tools for decision making as well as data analysis. Distributors are able to perceive sales team movements and forecasting while also helping retailers to customize interface, interactivity and ability to pull real-time data from multiple sources. Collectively this data ensures real time corrective measure. For retailers it authorizes to recognize consumer patterns, augment stock management, lower rate of returns and eventually increase sales, evidently boosting profit margins.
Scheme management is another feature of DMS which ensures distributors to implement a systematic plan or arrangement for accomplishing desired goal or putting an idea into effect. Schemes were put forward through headquarters to distributors so that distributors can tailor make and customize these trade schemes for sales team & retailers separately based on the performance. These scheme management systems make ongoing administration straightforward, transparent and relatively easy to implement.
Quick Deployment Of OBOPAY
Another advantage of using OBOPAY DMS is the ease to use and Quick Deployment. The DMS can be deployed in 3 to 4 working days along with adequate training to the Sales Team. OBOPAY DMS can be easily integrated with the organisation existing ERP/Tally system ensuring less disruption in the existing process and at the same time an enhanced productivity
In summary OBOPAY's Distribution management is a one stop solution for better business, increased productivity, and customer satisfaction. Real time analysis & tracking helps to take quick decisions which motivate everyone to join us. You can literally run your overall operations by a mere touch of your Smartphone and pay attention towards other minor details of business leaving the nuances of cumbersome track and record at your fingertips.