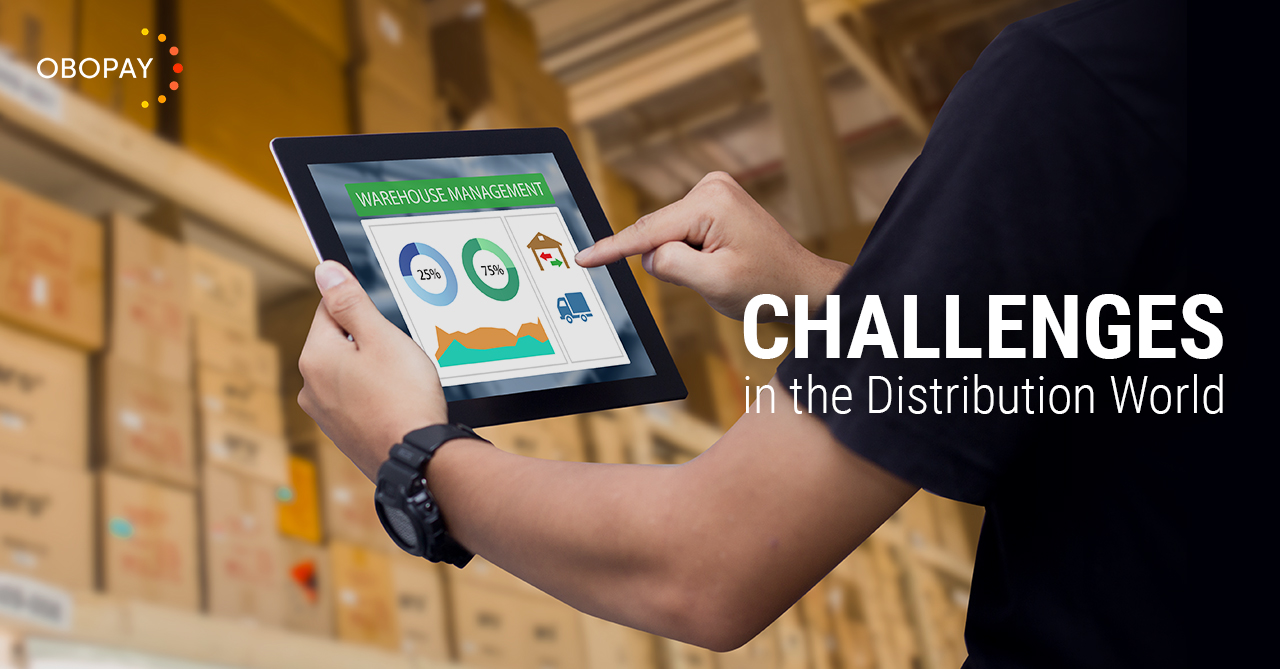 Distribution channels in India have primarily been traditional and unique. While the structure of a distribution channel varies across industries, every business has a record that maintains data about their inventory, sales and other crucial information that helps them make decisions and understand their growth at a glance.
However, most distribution systems are complex and lack the new-age advancements to make it interactive and yield real-time results. This has a negative effect on the business since channel members have difficulty in getting an overview of the business and its growth. Lack of a well-organized data deters the efficiency of the business and hinders effective decision-making processes, which are two key problems that a good distribution management system should be able to solve.
It is apparent that such inaccuracies in the database can affect the business, its growth and its long-term goals. Therefore, it's important that firms recognize and address these challenges to create an organized and smoother workflow within their business.
Here are the few common challenges that companies face today:
Inaccurate Stock Management
Without an automated distribution system, the inventory of the business would require to be tracked manually. This can turn out to be laborious and inefficient. Such a systemcan restrict the ability to modify orders resulting in a tedious return and refund process.Moreover, lack of digital record of the inventory, would make it tough for the stakeholders to make decisions towards restocking. A comprehensive distribution system can help stakeholders to optimize their time so that they can focus on enhancing their business operations.
Manipulation in Trade Schemes
In today's competitive world it is essential to match the changing consumer demands and ensure loyalty. BTL (Below-the-line) isone such subtle marketing approaches where no direct customer is impacted which means that anyone can manipulate the controlling parameters without the end customers knowing. Manipulation of cost estimates and misrepresentation of transactions in accounting records are a repetitive event within marketing teams. There have been evidences of invoices being inflated by the agencies, while the employees get benefits in the form of gifts. A proactive system is required which can counter the above challenges and divert the marketing spends to focus on acquiring consumerinsights.
Dependency on the Reports
One thing that FMCG industry depends on is – Reports. This being a very competitive business, the growth largely depends upon the speed and accuracy of the reports. Hence, the data available with the executives plays a crucial part in making right business decisions.However, the existing manual and monotonous procedures waste time and decrease the work productivity. While large data is gathered at numerous touch points and varied influencing factors, the structure lacks the ability to measure and deliver a valuable business insight. It is crucial to have a DMS which is self-service one and can generate customisable reports on real time basis. Such systems enable the stakeholdersto have access to the updated information across category, product, region,DSRs at their fingertips instead of going through various reports to make relevant decisions.
Since the success of any FMCG company mainly depends on the efficiency of marketing, sales and inventory management teams,an effective Distribution Management System should include intelligence from all these three teams.
Few questions that the FMCGs operating in domestic market should ask themselves:
Is the growth in our top-line numbers genuine?
Is our race to achieving targets compromising our integrity?
Are we deriving maximum profits from our marketing spends?
Disruptive applications of technology hold the key to turnaround the entire distribution structure of companies to create a system where implementing consumer feedback within the product and putting this updated product back on the shelves,all within a fortnight, is possible.The new age technology can help the companies become extremely responsive and agile in terms of reacting to the market trends.