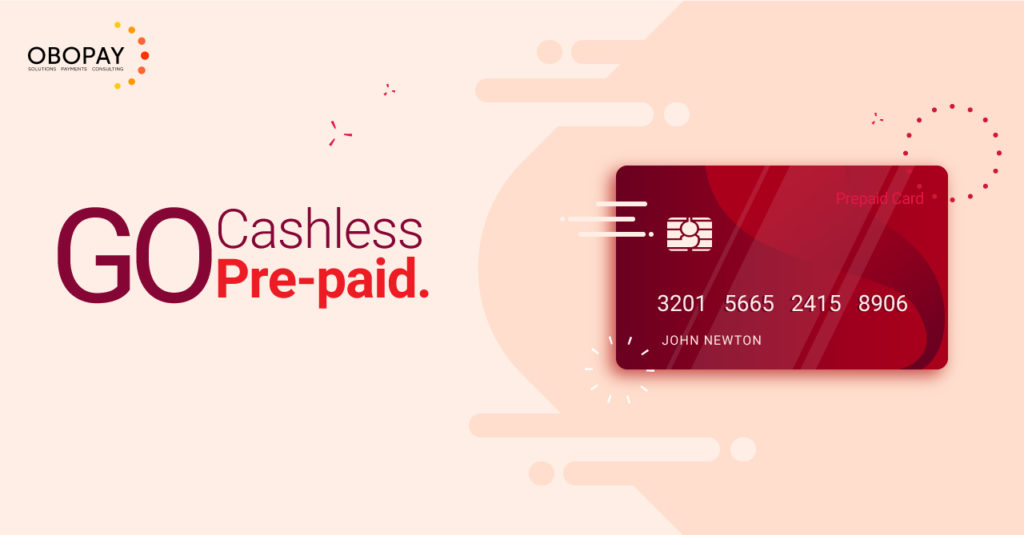 Prepaid Card Market to Grow by Leaps and Bounds in India
The prepaid card market in India has witnessed exponential growth over the past few years and is slated to continue its upward trajectory at a compound annual growth rate (CAGR) of 37%. Driven by the surge in the internet and smartphone users as well as the booming e-commerce industry, the card payment volume is growing at 25% year-on-year. This growth has been supporting the government's drive towards a cashless economy. Opportunities are abound for new and existing market players with the unbanked and under-banked population striving to benefit from this inclusive growth.
When new players enter the market with different products and business models, competition will intensify, and consumers will have many more options to choose from. Used across industry verticals such as corporate institutions, retailers, government, and financial institutions, prepaid cards provide innumerable benefits to the millennials and Gen Xers, who drive the adoption of such cards. A larger pie with more players is good for the changing dynamics of the payments industry, which is burgeoning in India.
Growth led by corporates
While the single-purpose prepaid cards, such as Sodexo, dominated the prepaid card market until now, the general-purpose prepaid cards are expected to grow significantly, as they are flexible and can be used across industry verticals. Among all verticals, the retail sector is projected to grow the most, propelled by demand from the corporates. With millennials and Gen Xers keen to budget their expenses, mushrooming players in the prepaid card market are offering innovative and unique options.
Gift Card

: Leveraging the tradition of gifting in the country, the gift card, either for shopping online or at a large brick-and-mortar retail store, is perhaps the most popular prepaid card, with e-gifting transactions having grown three folds in the last three years.
The Rs. 28k Crore gifting market can be split into four primary categories: festival gifting, occasion-based gifting, personalized gifting and corporate gifting. With numerous options and varied preferences, consumers are preferring to present a gift card instead of going through the pains of selecting a gift only to have it returned/exchanged at a later date.  Digital cards, such as eGift from Amazon, have grown at a faster pace than physical cards in India and will constitute about 80% for the top 10 brands.
Travel Card

: The prepaid travel card market is growing at about 25% year-on-year with one out of every two customers opting for a card. If you are traveling to a single country, you can select a card that loads a single currency. However, if you are likely to travel to multiple destinations, you can get the card loaded with multiple currencies enabling the cardholder to use the appropriate currency basis the country being visited. Thomas Cook has seen strong consumer uptake: with 30% year-on-year growth for its Borderless Prepaid Card and over 300% growth for its One Currency Card.
Meal cards

: The meal card segment in India has tremendous potential for growth, led by the corporates that have taken to these cards in a big way. These prepaid cards are given to employees to be used either for meals/snacks in the cafeteria, food at restaurants, or groceries at retail outlets, making it a win-win for both the employer as well as the employee. With the increasing prevalence of smartphones, Zeta and Sodexo, the meal card companies, are also leveraging the reach and presence of smartphones to grow the market for meal prepaid cards in India.
Among the numerous other prepaid cards are prepaid salary cards that are used by employers to disburse salaries and other benefits to employees.  Other options include prepaid corporate cards that enable employees to make payments on behalf of their companies and prepaid telephone cards to make international calls. All these cards are also likely to witness tremendous growth in the coming years.
Internet penetration and smartphone prevalence are likely to surge, taking the digital payments market to greater heights. The prepaid card market, while currently under transition phase, will only grow bigger with the economy going digital and financial inclusion becoming a high priority. With many new players joining the bandwagon with their innovative products, the prepaid card market will continue to evolve over the next few years. The future is bright as all stakeholders come together to transition the economy from less dependency on cash to completely cashless.
Competition among players is also likely to intensify, benefiting everyone – consumers, government, merchants, bankers, and industries – in the long run, raising a key question. What could be the next step in the plastic cards market that could simplify our lives even further?