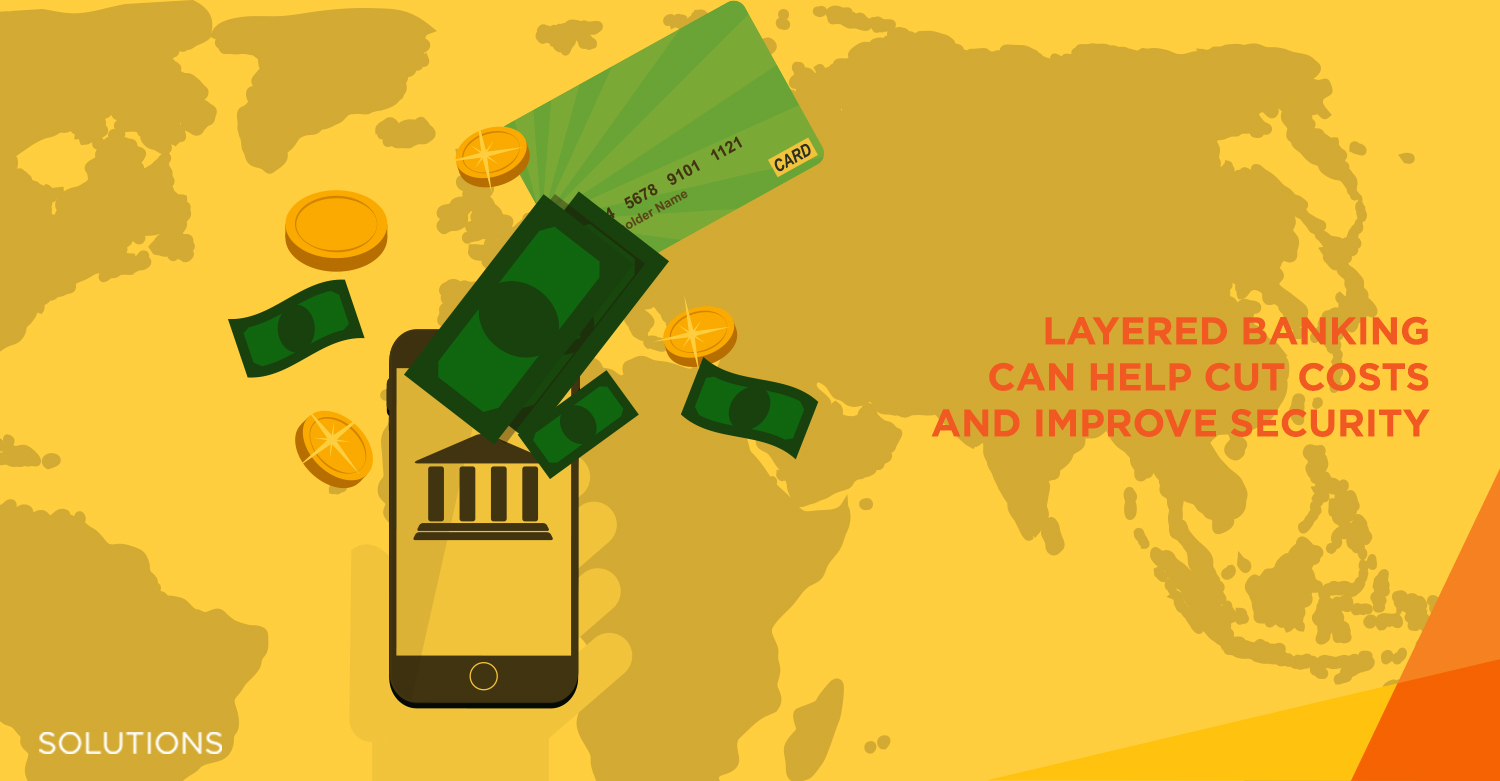 Have you ever noticed the series of events that take place before you board a flight? Apart from verifying your identity and checking your ticket details, your baggage is scanned, you are frisked and your boarding pass is checked for the necessary stamp before you are allowed to finally board the aircraft. However, when you enter a workplace, just your work ID is sufficient to get you through. Now, which of the two scenarios do you think is safer in case of a hypothetical security breach?
The answer is, of course, boarding the flight. And the reason is layers! It is not just one or two but multiple checks that you and your baggage are put through in order to ensure the security of other passengers, the aircraft that you board and the entire airport in general. So, when it comes to protecting your financial assets, the same rules should apply. That is where layered banking comes in because it is harder to breach multiple layers of security than just one.
At present, CBS or Core Banking Solutions enable customers to operate their accounts in multiple ways through a network of branches. Although this has made banking extremely convenient for the users, it has also put excessive load on the core system, leading to increasing problems like delays and concerns over security. This spirals into two major fall-outs:
The advantages of Layered Banking
Layering banking security offers a more reliable channel to manage finances digitally. Not only does it smoothen operations, it also encourages volume and growth in micro transactions. Besides, the use of machine learning makes it easier for banks to gather analytics and solve technical and security problems in a more efficient manner.
In addition to this, a layered system sends a clear message to the customer about the security factor of using digital banking services. They are assured that every transaction or account activity has multiple layers of security. This in turn is the ideal motivation to confidently use digital banking services. By stacking a range of security measures, banks can establish a system that is more reliable and comprehensive while experiencing:

Layered banking also greatly reduces the stress placed on Core Banking System. Post the announcement of demonetization, transactions were forced to go digital and this in turn significantly increased the load the CBS systems had to handle. The RBI report puts the number of mobile banking transactions in banks at 110.64 million in December 2016. Furthermore, 80% of such transactions were micro transactions (transaction values of less than Rs.3000). In situations such as these layered banking is the perfect solution as it enables transactions to be cumulated before sending it to the CBS. For example let us say there are a hundred micro transactions that are sent towards the CBS. Normally the CBS will have to handle them individually but with a layered banking solution from OBOPAY, the 100 micro transactions are handled by the OBOPAY platform and only one cumulative transaction is sent to the CBS. This significantly reduces the load and improves the efficiency of the entire system.
OBOPAY's Layered Banking tool
Designed to create a front end layer to reduce the load on CBS, OBOPAY's layered banking tool eases out a gamut of mobile payment functionalities. Several layers of security enhance the wide range of access channels, providing a unified approach to payments. In other words, the tool is one comprehensive solution to all CBS-related problems. In the process, it makes it easier to expand the customer base and to improve various banking functions for existing customers.
OBOPAY's advanced digital payments suite is helpful for reducing operation costs for banking institutions. This includes different costs involved in infrastructure, security, logistics and the required man-hours for bank transactions.
At present, OBOPAY is in consultation with several banks to help digitize payments and to improve the overall experience of digital banking across various channels and through different means like layered banking and a reduction in banking costs. The solutions offered, are therefore, better tailored to cater to specific needs and wants of banks. Making use of configuration management, OBOPAY's solutions are based on a decade of experience in building a platform that is both tested and verified across global banking services.